We're working to make the world a safer place.

Cycuity gives companies the power to mitigate hardware vulnerabilities before manufacturing, saving time, money—and reputation.
Cycuity was created as Tortuga Logic in 2014 by co-founders with a shared vision: to revolutionize cybersecurity with trusted microelectronics.
Today, we remain committed to the belief that a secure design lifecycle is essential—from the design & verification chain into post-silicon.
Silicon chip vulnerabilities like Spectre and Meltdown have the potential to exploit weaknesses in chip design and firmware, and cause irreparable damage to companies who build or rely on semiconductor technology.
At Cycuity, we're working towards a world where the products that enrich, inform, and protect our lives aren't just secure—they're backed by the confidence of hardware security assurance.
Our security experts are dedicated to helping clients enhance their security measures, and through our products and consultation, we provide valuable best practices and a methodology for establishing a robust hardware security program.
Our Team
Andreas Kuehlmann, Ph.D.
EXECUTIVE CHAIRMAN & CEO
Jason Oberg, Ph.D.
CO-FOUNDER & CTO
Mitchell Mlinar, Ph.D.
VP OF ENGINEERING
Melissa Jordan
HEAD OF MARKETING
Brenda Swiney
CHIEF FINANCIAL OFFICER
Jim Robinson
VP of Customer Success
Andreas Kuehlmann, Ph.D.
EXECUTIVE CHAIRMAN & CEO
Jason Oberg, Ph.D.
CO-FOUNDER & CTO
Daniel Freeman
General Partner, Dorilton Ventures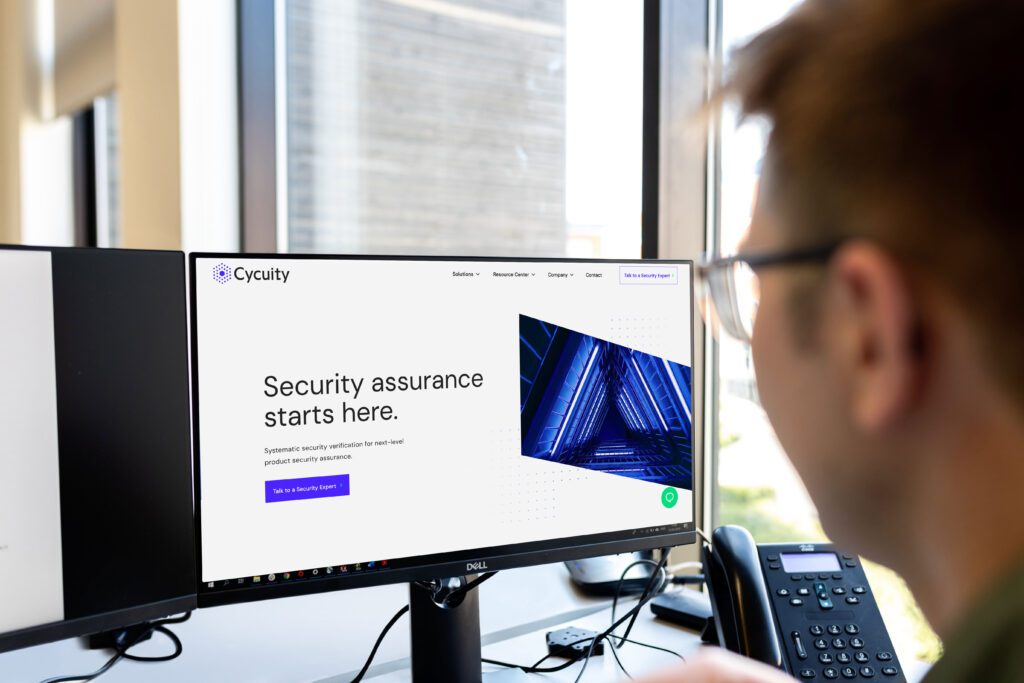 Careers
Do you have a passion for cybersecurity? Want to work at a rapidly growing company, on leading-edge technology that enables rigorous hardware security assurance? If so, we want to hear from you.
Level up your hardware security today.
Get the confidence of end-to-end hardware security assurance throughout the product lifecycle. Contact us today to see how.